Super Inkjet printer (Entry model)
This model is a desktop 3-axis robot equipped with Super inkjet head to meet the demand for trying fine patterning(Minimum line width: 20μm).
Super Inkjet printer (Standard model)
Super Inkjet technology is an advanced inkjet microdeposition technology. It allows for ultra-precision printing down to the submicrometer scale by producing ultra-microscopic droplets which are 1/1000th of the volume of conventional inkjet droplets. We have experience in using a wide range of functional fluids such as conductive ink, insulating ink, resist ink, UV ink, solvent ink, protein materials, etc. on polymers substrate like polyimide, PET etc. 
ワイドレンジインクジェット加工装置
独自のスーパーインクジェット(SIJ)ヘッドとピエゾヘッド、ディスペンサーヘッドのデュアル搭載により、異種材料の複合パターニングや超微細細線と大面積のワイドレンジパターニングを1台で実現しました。 

Super Inkjet embedded unit
This is an embedded unit with Super inkjet head.
We have responded to the needs of developing production equipment and mounting it on production lines.
Custom-made Super inkjet multi-head
This is a custom-made print head that allows you to design the nozzle diameter, nozzle pitch, and number of nozzles suitable for the user's printing pattern and substrate.
Meetings and pre-tests are required for design and manufacturing.
Please contact us for details.
This printer is capable of picolitre-order resist printing, marking printing, and silver nano-ink printing.
By using special inks, we have realized reduction of man-hours for print conditions and reduction of nozzle clogging.
・ For resist mask and circuit printing
・ High speed print (240 sec / A4 size)
・ Easy usage
  Only 3 operations to finish printing
  Reduce 80% of conventional process time
  Just 1 min to refill the ink tank
BIO Drop(Dispensing / Synthesizing)
It is possible to print a small amount on the order of picolitre and to print multiple types of solutions separately. Easy to operate due to automatic solution filling / cleaning function and easy-to-use user interface.
Piezo Inkjet System (Custom Made)
Droplet diameter 5pl to 0.8nl

4 types of nozzle diameter lineup

 (φ15 μm, φ25 μm, φ40 μm, φ60 μm)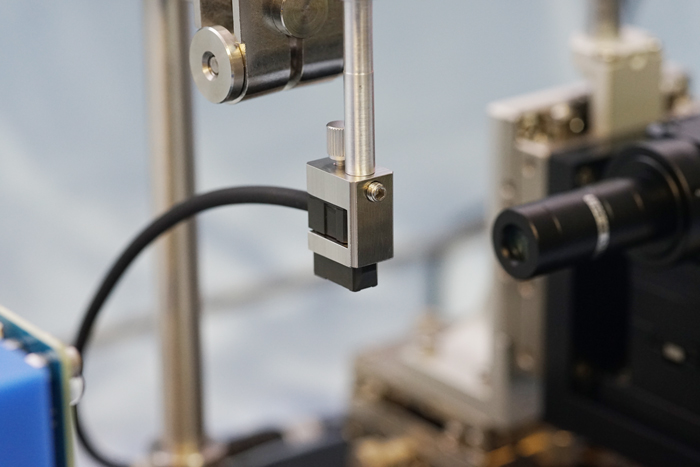 Equipped with 3 types of driving waveforms as standard, making it easy to determine print conditions. 

Mounted with a real-time observation camera that enables droplet flight and printing conditions.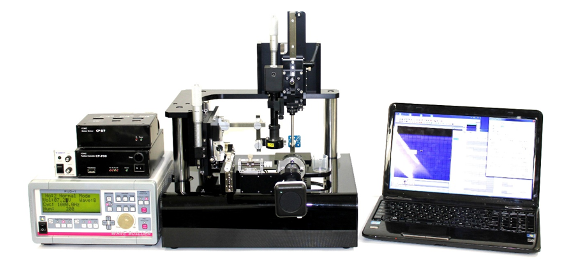 Aerial mixing of microdroplets
Piezo inkjet evaluation unit
This is an evaluation unit for R&D that allows you to perform basic inkjet experiments and ink development / evaluation with simple operations. 
It can also be mounted into the system.
SIJ Spray coater (Ultra fine spray)
This is a spray coater based on Super Inkjet technology.
It can be coated from a thin film of several nm to a thick film of several μm with a simple operation.
Air Spray coater (Fine spray)
It is a spray coater that uses two fluids of air.
Since the atomizing air forms a swirling air flow, the diffusion of the spray can be reduced and a thick film of several μm to several tens of μm can be formed.
This is a volumetric extrusion type dispenser with a piezo actuator. It is possible to dispense medium-viscosity to high-viscosity materials such as solder paste and silver paste. The minimum dot diameter is 100 μm or less.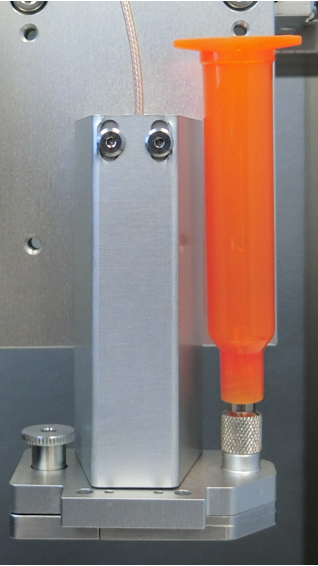 This is an aerosol-based platform(Manufacturer: IDS) that can be used for research and printed electronics applications in low-volume, high-mix production.
It has the following features.
・ Can be applied to 3D curved surfaces
・ Compatible with a wide variety of inks
・ Easy to clean and maintain
・ Can be incorporated into existing systems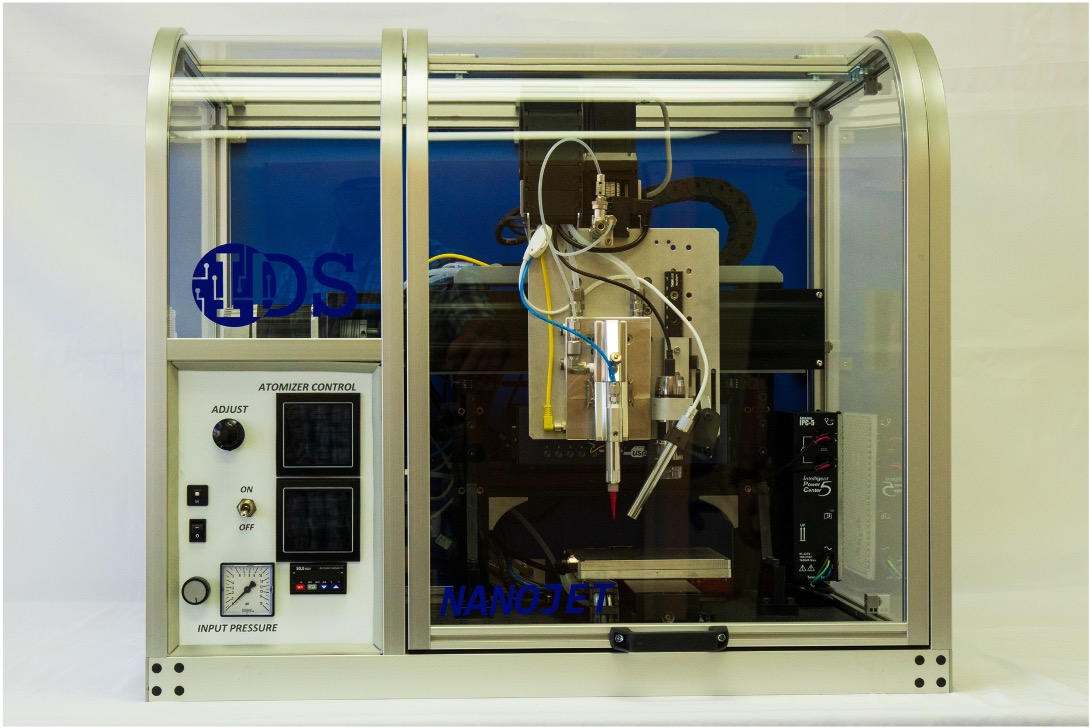 3D Printed Electronics manufacturing systems
Two process chains exist for manufacturing 3DPE: For high volume manufacturing electronics functionality is added to the outer surfaces of structural parts produced by traditional manufacturing methods: injection mouldings, composites, etc. For prototyping or lower volume manufacturing, 3DPE can be combined to structural elements (internally and/or externally) that are created by classical 3D Printing.
For example:

・Fused Filament Fabrication (thermoplastics)
・Dispensing (polymer resins, ceramics)
Neotech's 3D Printed Electronics (3DPE) technology can be configured for both process routes by combining processing modules:

・Print/Functionalisation Tools
・Pre-/Post-Processing Tools
Auto gap controller
This unit is equipped with a laser length measurement system and can control the gap between the substrate and the head at once. 
Since it is independently driven, it can be installed not only in our equipment but also in dispenser equipment and laser processing machines made by other companies.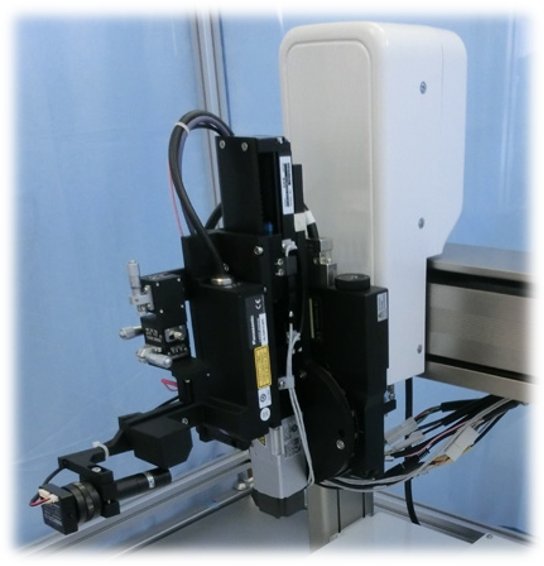 UV cure system
Using high power LEDs attached to a bespoke 3D-printed heatsink, the UV cure unit is our solution to enhancing DMP inkjet printer to give it inline UV pinning or curing capability. 
The system has been designed specifically as a lightweight curing solution for the Fujifilm Dimatix DMP 2800 series, as it requires no external modifications to the DMP and operates concurrently with the standard Dimatix software.
DFM inkjet (Dedicated CAD for inkjet printing)
Printed electronics is prospective.
Because of thin, light and resistance to cracking, big growth in the future is expected in solar battery, electronic paper, organic EL display, organic EL lighting, RFID, floor sensor, and wireless charging system sheet, etc.
DFM Inkjet achieves a great efficiency improvement in the data generation and editing of Inkjet equipment.