Features of super-fine inkjet technology
The super-fine inkjet technology developed by the Nanotechnology Research Institute of AIST allows the ejection of super-fine droplets much smaller than the conventional droplets ejected by a conventional inkjet printer-less than 1/10 the size and less than 1/1000 the volume of conventional droplets.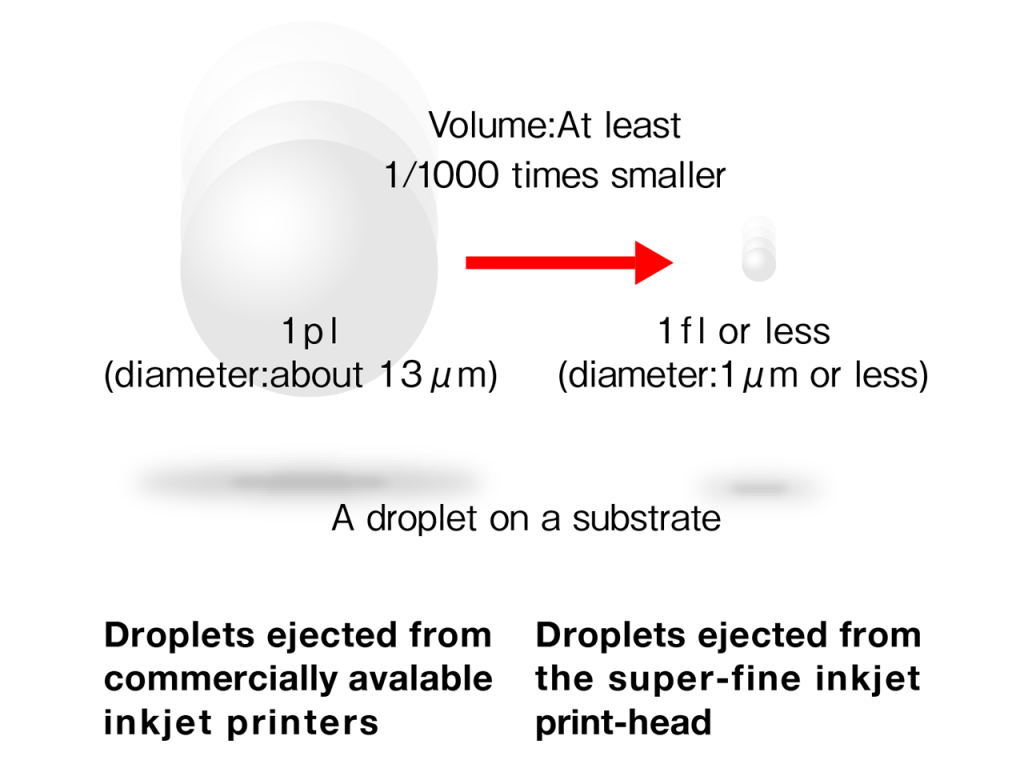 Using nanopaste to draw a super-fine wiring pattern
An interesting aspect to metals is that for particles smaller than 20 nm in diameter, the effective melting point decreases dramatically. For example, the melting point of a super-fine silver particle may be as low as room temperature, whereas a micron sized particle of silver melts at 961ºC! Using a solution with these nano-size particles as ink, with out novel printer, enables maskless patterning with a line width of several microns, which is comparable to the photolithographic methods, but at room temperature and normal atmospheric pressure!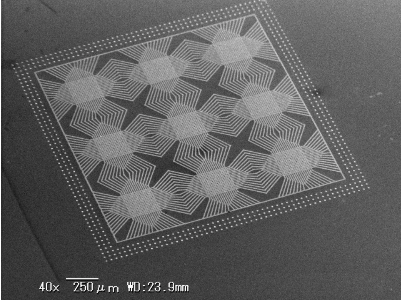 Forming a three-dimensional structure
Because super-fine liquid droplets dry very quickly, the droplets can be accumulated to form a three-dimensional structure by shooting them at a fixed target.